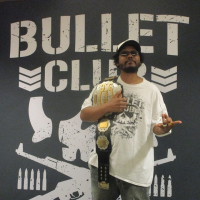 Contel Bradford
Crime Fiction, Erotic Romance, Dark Romance & Erotica, Horror
Profession

Author and journalist
I have more than 20 years combined experience as an author and freelance writer. During that time I've published dozens of stories and hundreds of articles. Creatively speaking, I dabble in various genres, but tend to favor erotica and street lit (urban fiction).
Video
Welcome to Video Orgy
The greatest evil which fortune can inflict on men is to endow them with small talents and great ambition.
Luc De Clapiers